EDIT: Yeah, thanks for telling me that video was dead now, losers. It's back to the NBC link.
EDIT: I changed the link to a different video site because NBC sucks.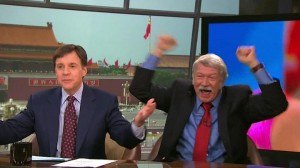 Somebody get this man his own TV show. He's been the most entertaining part of the Olympics by far. I'd pay good money just to have him follow me around and provide commentary on whatever I was doing.
Datz a good typing. Yes, yes, go to Shyzer! Ohh, ohhhh, de page is loading! Itz haz loaded!!!! Jou are champion at ze Internetz!! Woooo!